Posts Tagged 'video slots'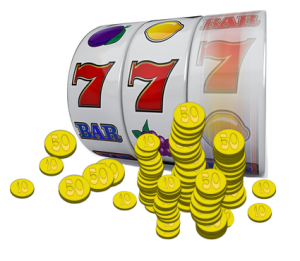 Online bingo rooms are not only home of entertaining, sometimes sophisticated, always funny bingo games, but often propose a wide range of casino games too, including the popular slot machines. The most thrilling and exciting slot games are certainly those providing a Progressive Jackpot. They are a major attraction within casinos – both offline and online – because they sometimes give huge amounts of money, even millions of pounds, as a prize to the lucky winner. The mechanism of progressive jackpot machines is simple, several slot machines are linked together and each time a player places his bet, a part of it, goes to build the jackpot.
There have been countless winners of progressive jackpot online slots over the years. Some slots will do down in history as being the very best of their kind (Mega Moolah, and Mega Fortune spring to mind). Others have attracted a huge audience in time but have failed to offer the same level of prizes, such as Playtech's Mystery Marvel Progressive Jackpot Network games. To this day, four of the internet's most beloved slots have ended up paying out tens of millions of pounds and here is the run-down on those games, as well as the biggest online slot jackpot wins they have coughed up in their time.