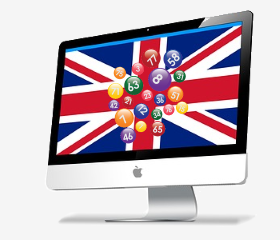 There has been a massive increase in the popularity of online bingo websites as of late, particularly those that are aimed towards British residents. Many of these sites may not be specifically owned by entities in the United Kingdom BUT they do provide targeted games and events specifically for them!
What's the Difference Between UK Websites and Others?
While many of these websites do not have consistent similarities altogether, there are a number of different characteristics you will find that can help deduce this problem for you. You will find any or all of these factors when dealing with UK targeted Bingo websites.
1. As the Bingo site is targeted towards players in the UK, you will find a number of other Brits in chat rooms and taking part in the games. The easiest way to tell is to see if the website bills you as a UK resident.
2. All game currency is in pounds and all related prizes, rewards, costs, wins, bonuses, and any other item in the website are advertised as such.
3. Whenever you conduct a transaction through the Bingo website, you will be charged in pounds, and al payments are released as pounds. There may be some offers to exchange the pound into USD or EUR also, but to do so you must have pounds.
4. Many typical payment forms accepted by the United Kingdom will be available to you on the website, such as Mastercard, Delta, Solo, Visa, Maestro, and Switch.
5. The language in chat rooms is consistently UK English, and all chat moderators and staff will be either from, or living in the UK.
6. The names and style you will find on these websites include a number of different British representations, such as Bingo England, Bingo, Scotland, or Bingo Ireland, pictures of UK landmarks, UK flags, Celtic or British symbolism, and usually ends with a .co.uk website address.
7. Most Bingo games around the world are played with 75 balls and if the website is not UK targeted it will be so. However, the tradition in the UK is to play Bingo with 90 balls so if the website offers this, then you can deem it UK aimed. It will be a challenging search however, as only 1/4 of Bingo websites offer the traditional 90 ball Bingo sessions.
8. Other games, like online slots, offered by UK bingo rooms are more focused on UK players, and hence, for instance, it would be more likely to find A Christmas Carol and Book of Ra Deluxe slots than Secret Santa and Cleopatra slots, more popular in the US instead.
9. The customer support staff, or other staff will be British, or at least provide a UK email.
10. Check to see who the Bingo website's owners are and if they are situated in the United Kingdom, as UK residents are more likely to brand their websites with UK advertising and images. Bingo England is the only one I know of however, that actually OPERATES the Bingo games from out of the UK.
11. A small number of bingo sites are licensed in the UK or a country governed by UK laws such as Gibraltar. But most of the UK bingo halls are actually licensed in countries unrelated to Britain.
Of all these features, the only ones you will be guaranteed are the first two: marketing that says they are a UK Bingo Hall – and so attracts UK players – and the fact that pounds are used on the site. All the other features are very hit and miss, so if any of them are particularly important to you as a player you'll need to check out the bingo hall to make sure you're going to get them.